Experts in ERP,
we work with Odoo.
---
Our mission is simple: to make businesses more efficient. We achieve this by offering tailored system solutions, support, and education in open source software, web development and enterprise resource planning (ERP).

We offer, among other things
System implementation
Implementing a new system should be easy; a smooth transition from old to new. We are with you through the whole process.
App development
We continuously develop new modules and functions, in addition to the large number already available in Odoo. Our developers also adapt the already existing functions for your specific needs.

Odoo experts
We know Odoo, and have extensive experience with Open Source software. We are happy to share our knowledge and to answer any questions regarding Odoo and Open Source.
Solutions
We offer a wide range of solutions and services for CRM, accounting, web, and much more.

We like Open Source

Free to use the software as you like.
Free to adapt and improve as you wish.
Read more
References
From small companies to government agencies, we have a wide range of customers. Regardless of size, we want to help make the organization more efficient. Here are some examples where we have been helpful.

Contact Us
Work at Vertel!
Looking for new challenges? We are looking for new additions to the team!
Börja hos oss, vi växer och erbjuder en extraordinär möjlighet att lära, utvecklas och delta i en spännande upplevelse tillsammans med kunniga kollegor.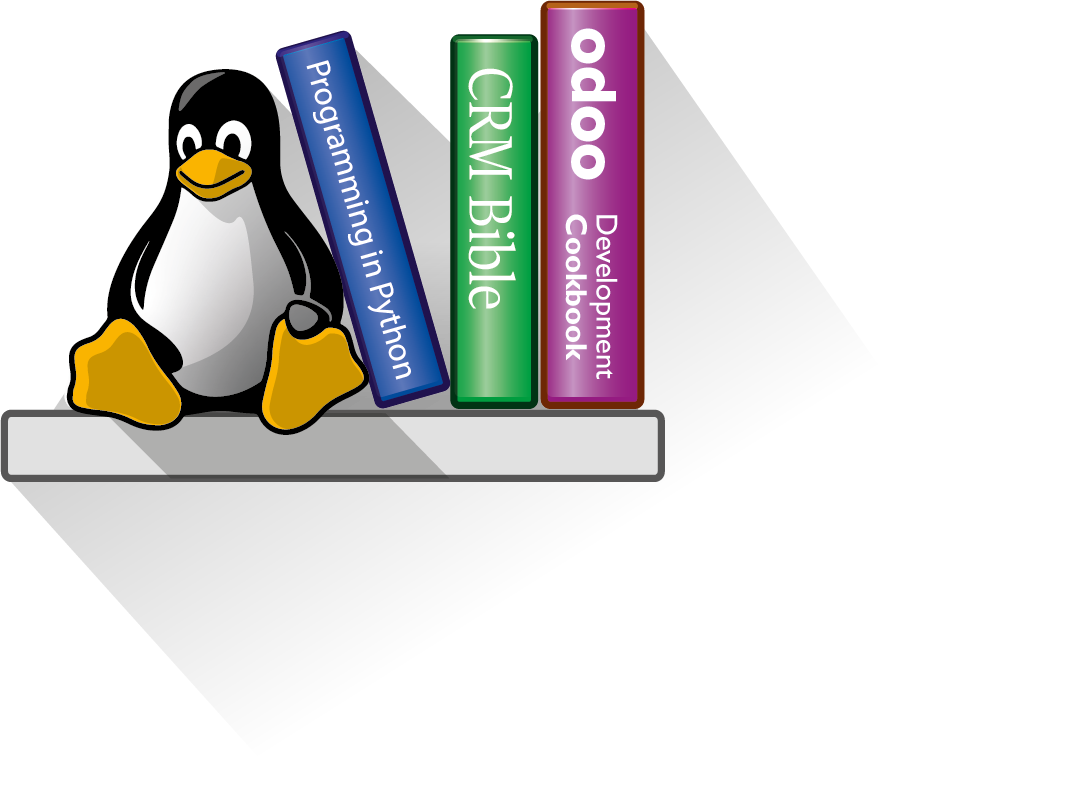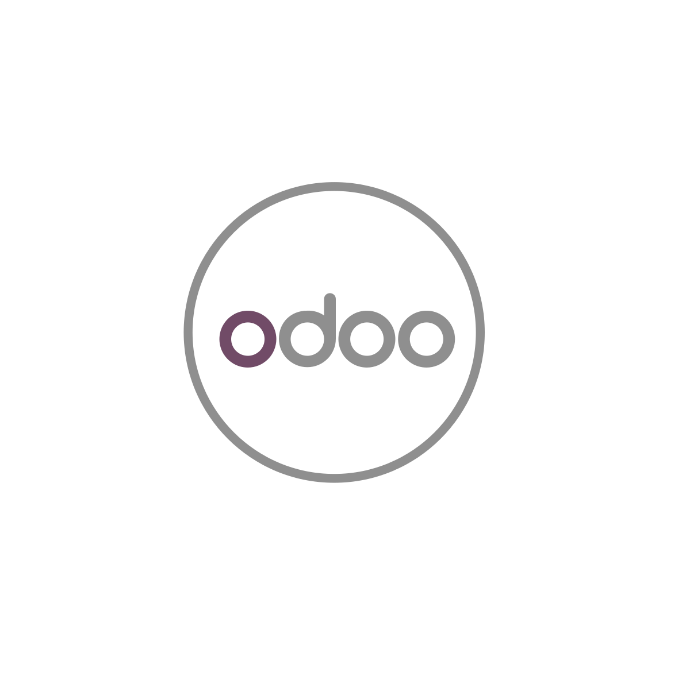 Odoo is an all-in-one software.
---
Based on open source software that is perfect for both small and large companies.
Odoo is a complete ERP suite that includes applications tailored for specific functions such as sales, project management, inventory and warehouse management, manufacturing, human resource management, and more. In addition to that, the company has its communication via Odoo, web, e-mail, documents and calendar.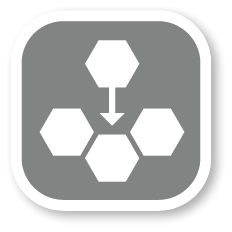 Easy to expand

Odoo is modular and can easily be scaled up with more functions if needed.
Easy to learn

Creating for example websites or e-services is easy: just drag and drop module blocks where you want them and change the text and appearance with the push of a button.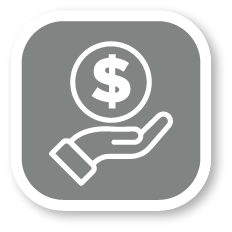 Open Source

The advantages of open source software are many. With open source, you are not mired down to a particular vendor.
With open source, you are not obliged to pay any unnecessary licencing fees.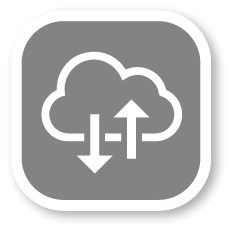 Based in the cloud
A possibility to keep everything in the cloud, if you wish. Your data, your choice.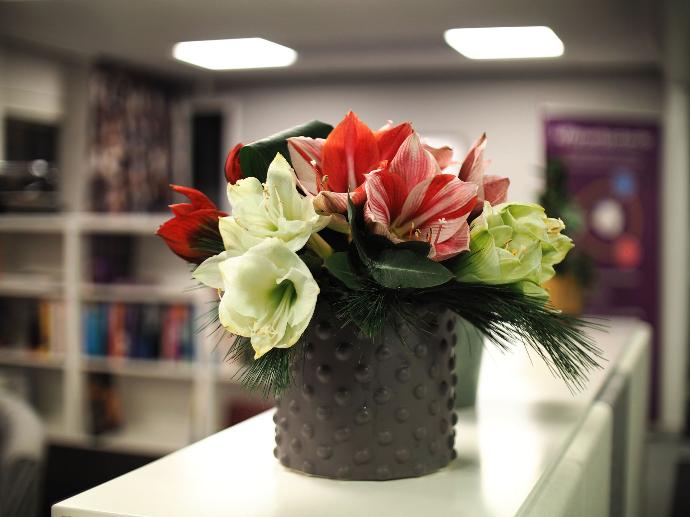 Invigning av nytt huvudkontor

24 november 2022

Den 24 november invigdes äntligen det nya kontoret i Linköping. Det blev en riktigt härlig kväll, med trevligt sällskap och en smygstart på adventsmyset. Fint att så många kom, och roligt att våra nya lokaler äntligen har blivit invigda. Stort tack till alla som kom och för alla blommor och lyckönskningar!
Ni hittar oss fortfarande på Nygatan 18 i centrala Linköping, men till höger istället för vänster, en trappa upp.

För att se lite bilder från kvällen, klicka på knappen nedan.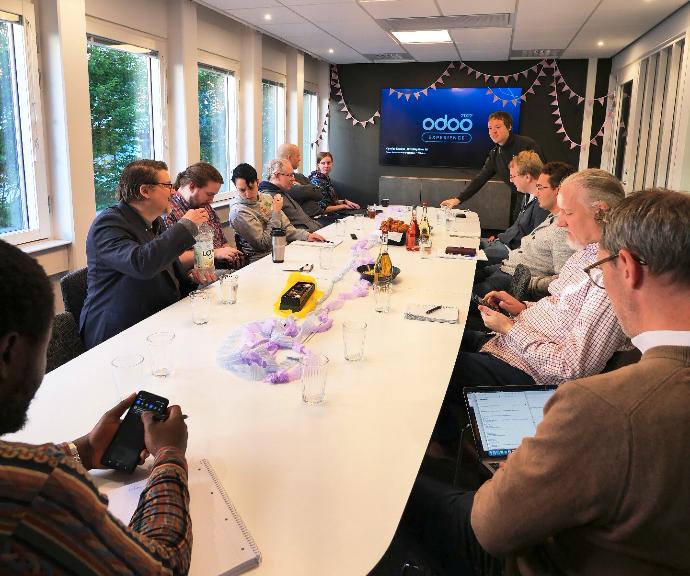 Odoo Experience 2022!

Lanseringen av Odoo 16

Den 12 - 14 oktober pågick årets Odoo Experience i Bryssel, Belgien. De tre dagarna var fyllda med presentationer av nyheter i den senaste versionen som lanseras i samband med eventet, Odoo 16. Hela eventet streamade live men går att komma åt även i efterhand, klicka på knappen nedan för att komma till deras officiella sida (öppnas i nytt fönster).

För vår del samlades hela Linköpingskontoret (med förstärkning från både Göteborg och Norrköping dagen till ära) och tittade på livesändningen av den inledande keynoten med Odoos grundare Fabien Pickaers. Självklart med choklad och andra godsaker som för tankarna till Belgien där eventet hålls. Den mest uppskattade nyheten bland våra utvecklare är såhär långt funktionen för Dark Mode, något som möttes av många hejarop i förmiddags.