---
"Dynamic tool All in one app"

DynaMaker, the platform which will help to digitize and automate your products in a way that empowers your end customer to interact with and customize your product.
Usage Guide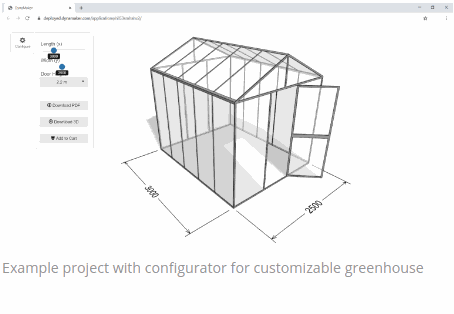 Parametric

CAD configuration in Odoo
DynaMaker brings visual configuration (2D/3D) and product customization to the Odoo platform. Plug it in with your overall e-commerce to enable the end user to customize a product without fixed sizes and auto generate everything from 3D-models to 2D pdf/dxf drawings instantly.

Video that explains how you use this product.




Known issues
None
Bug tracker
Credits
Vertel AB
If you have any questions, don't hesitate to contact us